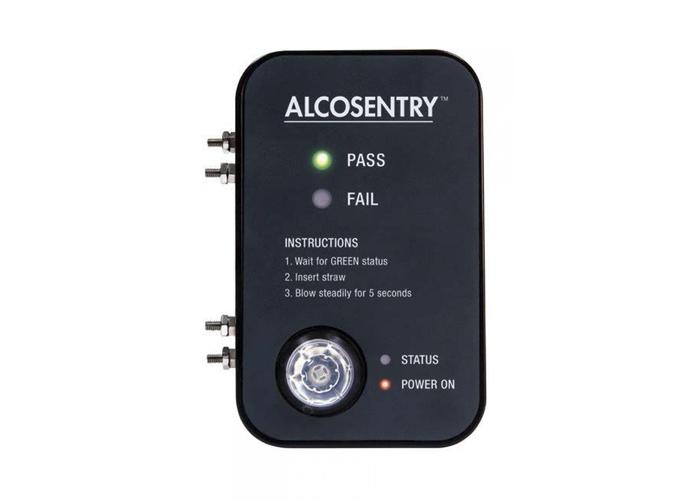 The ALCOSENTRY alcohol screening system ensures dangerous and sensitive materials are secure. Designed for safety sensitive industries with high volume screening requirements, the ALCOSENTRY ensures employees, contractors and visitors remain safe. Fully automated and noninvasive, it is engineered for accuracy, security and ease of use.
ALCOHOL SCREENING SYSTEM
The ALCOSENTRY is manufactured for a long working life in harsh, safety-sensitive environments. Withstanding vibration, dirt, dust and humidity, the ALCOSENTRY is ideal for health, mining, construction and gas and oil industries.
ELECTROCHEMICAL SENSOR TECHNOLOGY
The ALCOSENTRY uses electrochemical sensor technology, the standard for law enforcement breathalyzers. Delivering results in less than 10 seconds, providing proven reliability.
EASE OF USE
The ALCOSENTRY is fast, non‑invasive and fully automated. Simply blow moderately and continuously for 5 seconds, the user Friendly LED display instantly signals a Pass or Fail test result.
WORKPLACE SAFETY
The ALCOSENTRY is installed in access control environments, reducing alcohol consumption related incidents. With a
large number of industrial fatalities and injuries linked to alcohol consumption, the ALCOSENTRY can enhance existing safety-sensitive programs.
Examples include:
• Airports
• Bars
• Casinos

• Colleges and universities

• Construction sites

• High schools

• Hospitals

• Nightclubs

• Prisons

• Restaurants

• Sports arenas

• Tool shops
SPECIFICATIONS
Sensor: Electrochemical. Specificity Alcohol only; no response to ketones or hydrocarbons
Range of measurement: 0 to 500 mg/dL
Purge cycle: < 30 seconds
Analysis time: < 10 seconds

Recycle time: 15 to 45 seconds
Accuracy: ±5 @ 50 mg/dL
Display: LED interface

Operating temperature: +5 ℃ to +50 ℃
Power supply: PoE, USB and DC
Calibration: ALCOSIM™ or equivalent
Dimensions: 130 mm x 80 mm x 65 mm
Weight: 223 grams
---
---
---
More Information
SPECIFICATIONS
Sensor: Electrochemical. Specificity Alcohol only; no response to ketones or hydrocarbons
Range of measurement: 0 to 500 mg/dL
Purge cycle: < 30 seconds
Analysis time: < 10 seconds

Recycle time: 15 to 45 seconds
Accuracy: ±5 @ 50 mg/dL
Display: LED interface

Operating temperature: +5 ℃ to +50 ℃
Power supply: PoE, USB and DC

Calibration: ALCOSIM™ or equivalent
Dimensions: 130 mm x 80 mm x 65 mm

Weight: 223 grams